Press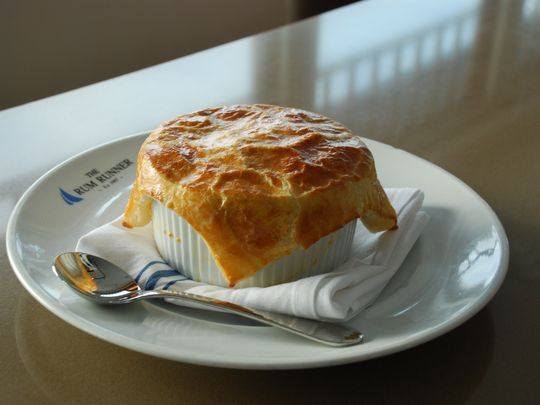 Chicken pot pie from The Rum Runner in Sea Bright. (Photo: COURTESY OF THE RUM RUNNER)
Chicken pot pie at The Rum Runner
Aside from a big bowl of creamy mac and cheese, nothing says comfort food like a pot pie.
At The Rum Runner in Sea Bright, try the chicken pot pie, made from diced chicken, peas, carrots and potatoes wrapped in puff pastry ($18.95). The dish is a staple here and at The Rum Runner's sister restaurants, McLoone's Pier House in Long Branch and CJ McLoone's Pub & Grill in Tinton Falls, which means more chances to tuck into this cozy dish.
The Rum Runner is at 816 Ocean Ave. in Sea Bright; call 732-842-2894 or visit www.mcloonesrumrunner.com.
Posted on January 17, 2018